MCSM S2 Ep 1 Waiting Thread - Out July 11th, Now on Android (July 12th) and Xbox 360 (July 14th)
dojo32161
Moderator
Please remember to NOT post any gameplay videos or spoilers in this thread, doing so may result in your account getting a timeout.
---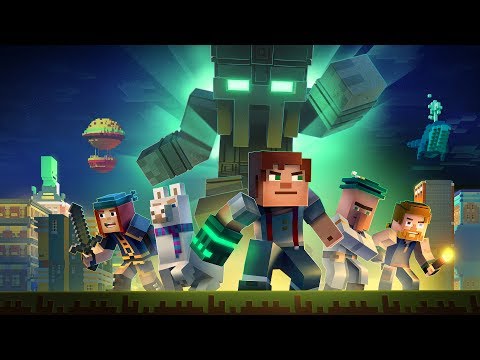 ---
Minecraft: Story Mode Season 1 Save Imports
---
Release Dates
---
News
July 10th:
July 6th:
July 5th:
June 30th:
June 11th:
June 7th:
June 2nd:
---
Please try to stick to genuine, on topic posts. This thread is meant for fans of both Minecraft and Telltale to wait for the game. Thanks!
---
Discussion of spoilers from past episodes is okay, but please do not discuss story spoilers (or share videos) relevant to this particular episode inside its own Waiting Thread - Episode Waiting Threads are meant to be spoiler free discussions where people can follow news updates and see if an episode is out yet.
Remember that the first rule of the forum guidelines is respect. This includes not just forum users and moderators, but Telltale staff as well. Please don't insult or antagonize anyone, including Telltale staff, for what they post, either on these forums, on the Telltale blog, on the Telltale Facebook page, on Twitter, or elsewhere. The Telltale Terms of Use prohibits behavior that harasses or advocates harassment of another person. We want these forums to be fun to visit for everyone, staff and gamers alike. Thanks.

This discussion has been closed.