What are your Early Predictions for SEASON 2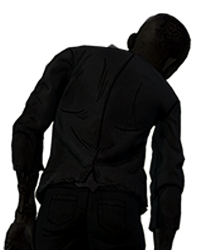 A1pha150
Banned
I know we're probably a few months out from any new NEWS on Season 2 but what is your Early predictions for Season 2. What i mean by early predictions is what Characters you think will be playable and what the story could be about.
My Predictions on Characters to play as are
Gared
Talia
Beshka
Malcom
Morgryn possibly
and maybe a Whitehill Family member
And my story predictions are
EP 1 & 2: The characters are gonna heal and that over the War of Ironrath leading into Determinet characters deaths like Rodrick/Asher/ and Mira.
EP 3 & 4: The Characters will reunite somehow and start to think of a plan to Retake Ironrath and all that
EP 5: will be them getting ready to retake ironrath somehow
EP 6: Will be The Forresters retaking Ironrath and we'll have Multiple Endings. One Ending where we can Kill off all the Whitehills and the Second Ending is The Forresters and Whitehills making peace.
Then we'll get an Announcement for Season 3 as it will probably take place during the events of S8
Mind you this is just me thinking of ideas straight out of my head so yeah
Tagged:
Sign in
to comment in this discussion.