PSA - Classic TTG Games purchased via Telltale Store have updated/DRM free game launchers.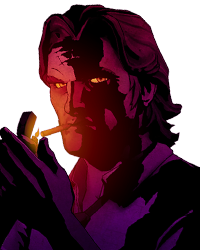 Blind Sniper
Moderator
[Disclaimer: Moderators are community volunteers, not Telltale Staff members]
Hey all,
As you may have heard, Telltale Games announced a studio closure on September 21st, 2018.
We do not know how longer the site will stay up, so grabbing any game downloads you have purchased from the Telltale store via your profile page is recommended.
Sometime a while back, Telltale updated their game launcher for their classic titles (presumably everything released from 2004 up until 2012's Walking Dead Season 1) to remove the required log in.
You can fine the game downloads by clicking "My Profile" on the top navigation bar. Uninstall any previous versions of the game before installing the new DRM free version.
https://telltale.com/support/article/my-game-asks-me-to-enter-an-unlock-code-when-i-launch-it/
My game asks me to enter an unlock code when I launch it

While we no longer offer unlock codes for our Classic games, most of these games are now DRM-free on PC, and they can be played without needing to login or use a code.

To get the no-DRM version, please log in to your account on our website. Under your My Games page, select the game and download the latest installer. Before running this installer, please ensure you have completely uninstalled any prior versions of the game you have installed on your computer.

For any Classic game episodes that still prompt you to log in, please contact our Support team for further assistance. Please ensure the email address you use to contact our Support team is the same email you use for your Telltale account.
[Notice: Telltale Support is down as of the studio closure...]
Sign in
to comment in this discussion.