Season One bonus DVD is now shipping!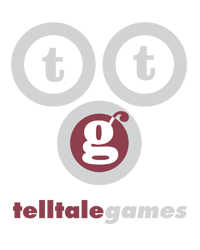 TelltaleGames
Former Telltale Staff
So yesterday we got a whole bunch of
Season One DVDs
delivered to the office, and this morning I got confirmation that the other half of the order had arrived at the warehouse. By this afternoon, customers were telling us they've received shipping notifications. So, yey! The discs are on their way! (Picture of all the boxes we received to follow tomorrow, since I left it on my computer at work and am posting this from home...)
Just in case you're curious, here's the status of some other merchandise you may have on your order...
T-shirts and hats were backordered for a little while but they're back in stock now.
Season One soundtracks shipped out from the manufacturer today and should arrive at the warehouse next week.
Case files are going to be delayed a little bit due to Comic-Con. If all goes well, we'll send those to the warehouse the week of July 30 and they'll ship out the following week.
Bone 1 and 2 Director's Cut CDs are on schedule to ship to the warehouse next week, and will probably start going out to customers the week of July 30. (Finally!)
Stuff you buy from our store will always be sent out in one shipment, so if you're waiting for something that's backordered (like a case file), the whole order will be held until the items are all in stock.
Also... we will be adding still more Sam & Max-related merch to the store during or soon after Comic-Con. Can you stand it?!
This discussion has been closed.