Sam & Max at retail! Right now!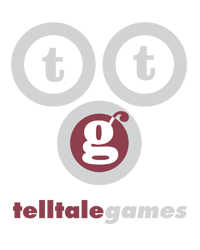 TelltaleGames
Former Telltale Staff
I would have written this blog a week ago, but my repeated attempts to get pictures of Sam & Max Season One on a retail shelf were comically thwarted. But today the planets aligned...
I took these pictures at the Best Buy in San Rafael. Also, over the weekend Jake picked up a copy of the game at Fry's in Campbell. He forgot to take a picture, but he did get a thumbs-up from the Fry's employee who checked his bag on his way out!
Now we want to know where
you've
seen Sam & Max. There's an updated list of retailers carrying the game below, and these stores have locations all over North America. If you've seen Sam & Max in a store, please write in and let us know where it was. Better yet, take a picture! (Thumbs-up is optional but strongly encouraged.) Send it to us at
sightings@telltalegames.com
and we'll tack it up on this big map we're going to hang on the office wall for this very purpose.
Read on for where you can pick up Season One at retail...[readmore]
Sam & Max Season One can be purchased at...

Best Buy Canada


Comp USA


Electronics Boutique Canada


Future Shop


Hastings

Hollywood Video


J&R


London Drugs


Microcenter


Nebraska Furniture Mart
Office Max


Toys R'Us Canada


Transworld


Wal*Mart Canada


Best Buy

Circuit City


AAFES


Navy


Fry's


Wal*Mart
(And don't forget
Amazon.com
.)
This discussion has been closed.