Sam & Max Season Two coming to retail, Wii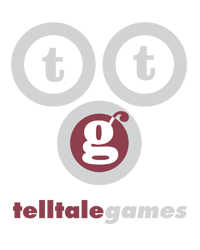 TelltaleGames
Former Telltale Staff
Sam & Max box art or pulpy dime store
paperback? (Art not yet final, but close.)
The Sam & Max front has gone quiet lately as we buckle down on
other
projects
, but today I bring good news from across the pond!
This morning at a swanky press event in London, Atari announced a new partnership with Telltale to bring
Sam & Max Season Two
to retail worldwide in 2009. And no, this isn't just for PC -- it'll be coming out for Wii as well! Plus this will be the first time foreign language versions of Season Two are available, with fully localized releases in French and German, as well as Italian and Spanish subtitles.
We don't have a ton more to say about this right now, but both Telltale and Atari are really excited about the partnership and the chance to get Sam & Max out to an even bigger audience.
In other news, has anyone in Europe spotted Sam & Max Season One for Wii in the shops yet? English, French, Spanish, and Italian versions should be shipping out as we speak. (German's coming in 2009!) If you happen to see the game on a store shelf, why not snap a picture on the fly and
send it our way
, hmm?
This discussion has been closed.