The Wolf Among Us - Episode 1: Faith Gameplay Walkthrough - Let's Play Playthrough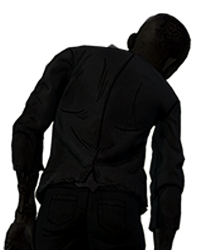 fusedmass
Banned
This is only if you have beaten the game or close to beating it. I decided to record my own experience. (On my first try) I wanted all my choices that I made to be real as possible. Even though the guy (main guy( his voice) is kinda soft compared to lee. It's still solid.
Next the graphics that seemed like almost built from a neon side. I think many would agree this is one of Tell Tale best looking game. What I'm surprised. Is that we have three separate choices. Including silence and they are all choices.
Also fighting style seemed to have chanced a bit where you have to line up certain moves. I like knocking that Huntsman around. However when I had to make that choices him or little fat guy. I figured it was too obvious for woodsman to be the killer.
I ended up grabbing that little companion to woodsman. All in all. I think this is one of their best games. If not the best one. I have to actually play through the rest of it. Since we have few weeks to a month before the next episode releases.
Thought I'd share my gameplay.
Sign in
to comment in this discussion.