The Wolf Among Us Unofficial FAQs (Update: September 26, 2020)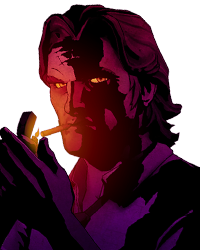 Blind Sniper
Moderator
The Wolf Among Us: Unofficial FAQs
---
Please note all information here is compiled by volunteer moderators who are not Telltale Staff members.
Community moderators including Jennifer, Blind Sniper, and InGen_Nate_Kenny have helped create this unofficial FAQ. We check our facts thoroughly and have a lot of Telltale experience on our backs, but this is not an 'official' source, we're just volunteers!
---
Having technical issues? Contact Telltale Support!
For assistance with your problem, feel free to consult the Telltale Support Center. From there, you can search for the solution to your problem depending on which Telltale series you are playing as well as the platform you are playing on.
If you still need further assistance, you may also try the following:
---
---
Latest Updates:
September 29, 2020:
Wolf Among Us Season 2 Delayed to 2021, will be developed by AdHoc Studio, a studio formed by former Telltale employees, and LCG Entertainment, the company that acquired Telltale's assets after their majority studio closure and assignment in 2019.
This discussion has been closed.