Batman/Catwoman dies in Episode 4 of The Enemy Within?
Hi Fellas,
I wanted to create this thread to know what do you think would happen in the upcoming episode. How Bruce/catwoman are expected to escape the killing box? I have seen several theories but would be interested to read more. I can see several ways for Bruce to escape but honestly I see no way for catwoman to escape unless Bruce do something. For Bruce, I hope that John do something so he don't end up dead as in this montage video I created (skip it if not interested as this is not the purpose):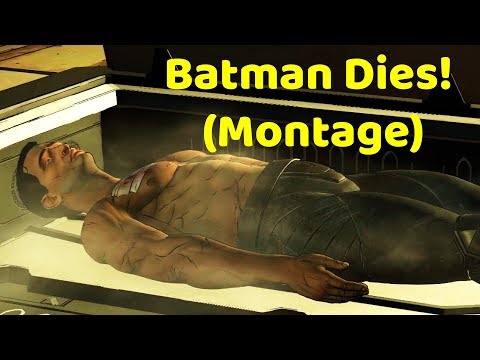 So here are the theories about how Bruce would escape:
1- He calls Waller/Alfred with the ear phone he has. They use the EMP device to stop the killing box and save him.
2- John/Selina escape from the pact and save Bruce (There is a code for the Killing box that Harley entered to activate it so not sure how he would do that unless he use the Phanax key or the EMP device?). The code of the killing box is known only by Harley and Mr. Freeze. I won't bet on Mr. Freeze!
What else? Please write down what you think cause would be really interested to discover new theories and ideas.
Thanks
Sign in
to comment in this discussion.