Afterparty by Night School Studios
Night School Studios, the studio formed by ex-Telltale writer Adam Hines, have just released a trailer for their next game: Afterparty. This will be the company's 3rd official game, after 2016's Oxenfree and Mr. Robot: 1.51exfiltrati0n. The game is expected to be released at some point in 2019.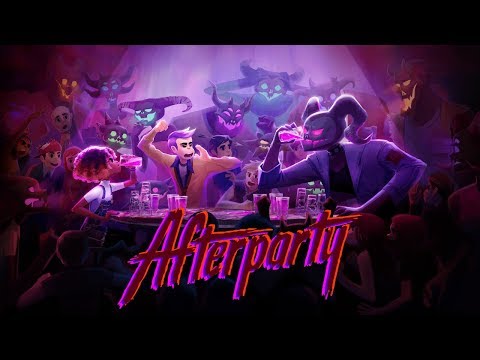 The game's official description (sorry about the caps, it's copy and pasted from the official website): "IN AFTERPARTY, YOU ARE MILO AND LOLA, RECENTLY DECEASED BEST BUDS WHO SUDDENLY FIND THEMSELVES STARING DOWN AN ETERNITY IN HELL. BUT THERE'S A LOOPHOLE: OUTDRINK SATAN AND HE'LL GRANT YOU RE-ENTRY TO EARTH. WHAT ADVENTURES WILL YOU STUMBLE THROUGH IN THE UNDERWORLD? EVERY STEP IS UP TO YOU. TIME TO GO ON THE BEST BENDER EVER, UNCOVER THE MYSTERY OF WHY YOU'VE BEEN DAMNED, AND DRINK THE BIG GUY UNDER THE TABLE."
I don't know about you, but that description sounds awesome. Seems like a fun game, and the style is very similar to Oxenfree.
More information, such as early concept art, can be found either at their website or at the company's/game's Facebook pages.
Tagged:
Sign in
to comment in this discussion.