Regarding The Final Season: Premise Misinterpreted.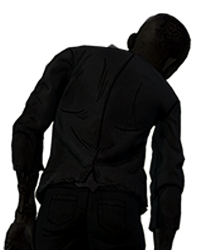 GohanFGC
Banned
I think Some people may have misinterpreted what the developers said at the panel. They said that Clementine would be "Going" to a boarding school next season. Which understandably does sound wierd. But I've spoken to my partner about this and we came to realize that what they Meant was that Clementine would "Find" an "Abandoned Boarding School" with Teen and Kids living there. For all we know, these kids could've been there Before the outbreak, and after the outbreak it was abandoned and these kids were the only ones left at that point.
Now some of you might be asking "Why the hell would a group of kids live in a School in the apocalypse?" Well, as some of you may or may not know from the panel, one of the characters they revealed, Louis, was somebody who they described as someone who had a hard time letting go of old surroundings. Right? Which begs the question. Do the others feel the same? Is this the reason these kids are living there now? Think about it.
Edit: Given his age, I suspect that Ten would've probably shown up After the outbreak started. Not all of kids could've been at the boarding school at the start. But at least some of them would. Furthermore, I seriously doubt that we've gotten the full cast of kids at this point as I suspect there will be More characters revealed at E3.
Let me know what you think.
Tagged:
Sign in
to comment in this discussion.