Christa & Season 2's Original Plot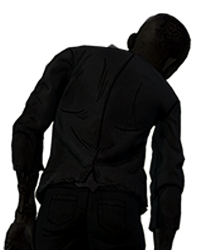 DrHabitualRealist
Banned
After replaying the collection, like many, I still have plenty unaddressed questions & what if's on my mind. I don't expect these to be addressed in TFS, but at the same time, I'm not going to pretend like I know everything Telltale because I wasn't around on these forums when the previous seasons released.
Let's start with the forgotten elephant in the room, Christa. Many of us suspect Lilly will get to return in TFS, but as for Christa...isn't it most likely she's dead? I mean, she never reached Wellington and even with the info we were provided by Mike's voice actor for the Ralph theory about the original plot involving Christa, makes me assume she WAS that corpse we saw with Pete and Nick.
The guy next to her looked fresh, so he was certainly a human that didn't turn, however Christa's body is kind of pale looking like Lee and Rebecca later would look, indicating she turned. I know if you don't throw the rock to distract the scavengers, Christa is stabbed in what looks like her kidney. Even if she got away, she would've eventually lost too much blood and turned. Same applies for if she survived the gunshot we heard if the rock was thrown.
My only problem is that Telltale didn't openly confirm this in an AMA or public blog since they failed to provide Christa the proper closure in-game. Regardless, how did the scavenger that requested water end up with Clementine's backpack if they didn't finish off Christa? Sure, the campfire wasn't far away from the hostile dispute, but it explains that he and Ralph escaped that situation and had enough time afterwards to raid their camp. It's even possible the situation was de-escalated and Christa joined those two that led her to the scene where we found her and Roman. Perhaps they tried to get her some help?
It's never explained and only ominously alluded to, but much like Pete, it's pretty obvious to me that Carver & co found them and shot them to pieces. Considering Bonnie was with Carver while tracking the Cabin group, it makes sense that she would instantly recognize Roman as it was Stephanie & him chasing her in the corn field in 400 days. Carver wasn't going to let Roman kill Bonnie who I'm also sure was aware he was still hunting Shel & Becca, so Carver took initiative to solve the problem for his people once and for all. Christa or whoever that person was wearing her jacket and pony tail was just in the wrong place at the wrong time.
Season 2 Original Plot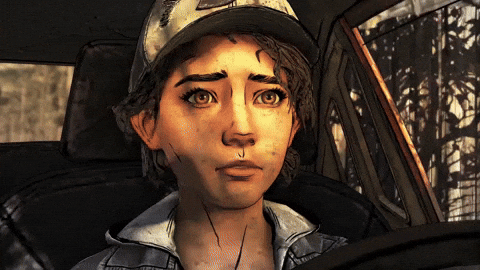 I recall hearing that Kenny was suppose to be the Carver for S2. I'm not familiar with the extensive details of the original plot & would like it if Telltale would eventually spill the beans, but something tells me that Rebecca was given the story meant for Christa. Both of their pregnant models look similar & so do the sweaters they're wearing. Not to mention, they both end up losing the father of their child that would eventually be named a Jr of the respective father. Makes a lot more sense story-wise how Clementine would've organically felt an obligation to care for Christa and Omid's child rather than the forced circumstantial last wishes of Alvin and Rebecca, right?
The only issue I have making sense of the original plot is not being able to see Kenny justifying the slow death Alvin received for Omid and trying to keep Clementine & Christa imprisoned at Howe's. Could this be why the original plot was scrapped? Even if so, they could've kept Carver, scrapped Rebecca & Alvin for Christa & Omid and instead of trying to escape Howe's, kill Carver & have Kenny & the cabin group take over that community settlement. This way, Kenny could cave in under the pressures of trying to run a big community and could've slowly transitioned into a new Carver of sorts.
Instead, they opted to have Jane foreshadow him cracking thanks to her manipulation & putting a newborn's life at risk. I mean, he could've easily cried in that car and became Zombie chow due to her bad prank of trying to make a point.
Overall, the biggest gripe I have about S2 is as soon as they escape, everything falls apart and Carver's last words about how they don't know how good they have it there, instantly becomes true at their historic little meetup spot. As much as I'm not a fan of Jane, this is probably why she tells them they should just return to Howe's and only makes me wonder if they should've just tried overthrowing Carver, Tavia, & Troy even more. It really wouldn't have taken much effort for them to change public opinion there, the 400 days characters could've easily helped make this possible.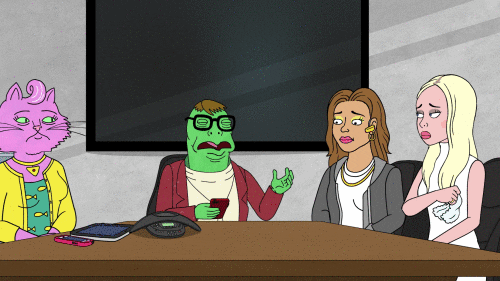 I strongly feel like Vince, Wyatt, Russell, Shel & Becca would've listened to and supported Bonnie, Jane, Mike, and the rest of the Cabin group with the plan to overthrow Carver. I doubt they would've wanted to lose that community, because it could've been a great place it was just under the wrong leadership.
Sign in
to comment in this discussion.