My thoughts definitive edition .
After watching Infernokun on leaks of those images of the newly improved graphic style art I am impressed what they did with both season 1 and season 2's lighting .
Season 1 when they show images of the Deugstore you can see sighns in the store much clearer then our current (Season1) but they didn't model swap this time which I wasn't expecting that.
Season 2 Also great lighting when they show images of the Cabin when Clementine was outside ready to sneak in.
Season 3 (ANF) on the other hands lighting was awful I mean really why did they saturate with all the Blue lighting that was terrible and Javier mixed with the blue lighting...
"YUCK!"
Not to mention the junkyard which was saturated with the diversity of different colors when you look at the crates in the junkyard (Again) same Blue lighting which ruined pretty much the focus and the surroundings of the area.
What do you Gus think?
Here's the link bellow too see for yourself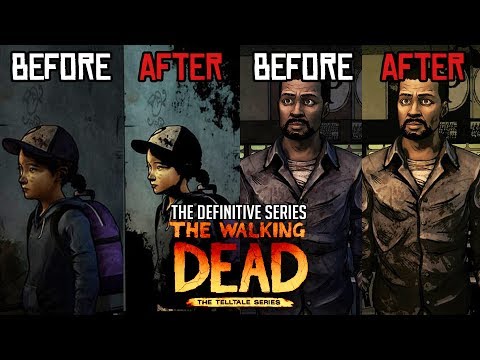 Sign in
to comment in this discussion.