Fan Bug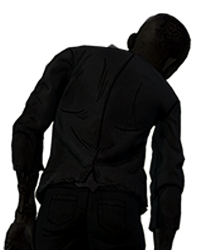 Profanity
Banned
Not sure, maybe it was supposed to be this way, but this is what happened.
First I went to Toad's, after I went to the Prince. When he died you click on him or the general area around him and start investigating all the stuff that's laying around. I checked all of the things except the dagger and then I turned off the fan. After that my cursor disappeared and I couldn't select anything. Backing out and coming back in didn't change anything.
So I snooped around the room more, found some extra stuff and came back to the initial investigation point with the fan, gun and all that good stuff. Now my cursor was back but I couldn't check out the dagger in any way.
Now in short: one part of the bug that happened is that after turning off the fan - the cursor disappears. Second part of the bug which I'm not really sure is a big is the inability to do anything with the dagger, even look at it. Now I'm wondering, was no one able to interact with the dagger or did the fan screw this up?
Sign in
to comment in this discussion.