Can we please get an option to increase the timer?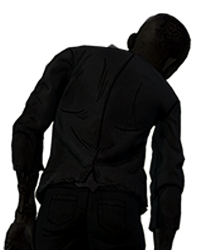 bigbaadwolf
Banned
First off, I am a pretty decent reader, and have decent twitch reflexes.
However, I do find that in TFTB, the timer is kinda short. Even disregarding the mouse issues, it still feels too tight. I had a similar experiences (though not nearly as bad) in TWDS2 and TWAU, though I recall TWD S1 being much more forgiving in this respect.
One of the reasons for this in TFTB is the UI. It just doesn't seem as reader-friendly as previous games, if you get what I mean. The fonts, the colours, the design...they all matter I believe. It takes my eyes a short time to just adjust to the info that is suddenly presented on screen.
It is also important to note that there are some fast readers, but also some slow readers and those who don't speak/read English natively. Same for reaction times...some are faster, some slower.
As such, I believe, TellTale should give us an option to slightly lengthen the timer to make choices (not all of them, but those dialogue ones especially). Of what use is there for there being 4 choices, when you only have read through 2 and have to make an abrupt decision (and by extension, choose a choice that you may not otherwise have chosen if you had read all 4)?
On a technical level, I am not sure how easy or difficult this is to implement, but I am just throwing this out there in the hopes that TellTale may consider this in future episodes or games if there is enough of a voice for it from the community.
Sign in
to comment in this discussion.