Telltale @ PAX West 2017 - What should we Crowd Play?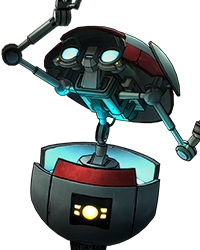 mostlypoptarts
Moderator
Former Telltale Staff
Hi everyone!
With PAX West 2017 around the corner, and three new episodes out this month, we thought it'd be fun to have a Player's Choice Crowd Play at PAX West (more details to be announced soon).
So, what would you rather see us Crowd Play?
Batman: The Enemy Within - Episode One
Minecraft: Story Mode - Season Two - Episode Two
Marvel's Guardians of the Galaxy: The Telltale Series - Episode Three
Let us know by the end of day on Friday what you'd like to see by commenting on this thread*, and we'll see you soon in Seattle!
*And please, everyone, let's be respectful of each other's choices.
Tagged:
Sign in
to comment in this discussion.