Season 1 Discussion [Talk with some of the Wolf Season 2 team, reflect on S1 and give feedback, etc]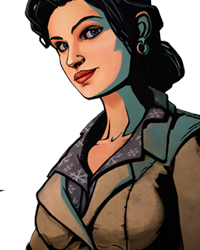 Nicole_M
Former Telltale Staff
Hi everyone!
First of all I want to thank all of you for being such devoted fans of the series. Your support and enthusiasm has been incredible and we're so excited to be bringing you a second season!
I'd like to take a page out of Alyssa's book and pose some questions to you folks. As we reflect on the first season I'd love to hear your feedback on what you liked the most. This could be your favorite characters, themes, conversations, fights, or whatever you want to talk about. On the other side, what didn't work for you? What could have been better?
Looking forward to hearing your thoughts!
---
Volunteer Mod edit: mostlypoptarts has requested people not post story ideas in particular.
Tagged:
Sign in
to comment in this discussion.