The Walking Dead - Dev Blogs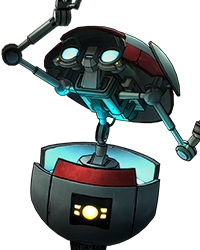 mostlypoptarts
Moderator
Former Telltale Staff
Hey all,
One month into the new year and it's time for my first 2018 post in the Walking Dead forums! Woo!
I have one specific question for you related to my job (community management, so think CONTENT).
Basically... looking into this year, what sort of dev blogs are you hoping to read pre-release, during The Final Season, and post-release? Who do you want to hear from (writing, design, audio, animation, art, etc.)? Are there any topics that you'd like to see covered (i.e. Clementine's journey, the thought process behind the first trailer, choosing environments, creating characters, voice-over process, etc.)? If you have an idea, let me know! It's easier to start planning for things you guys want now while we have a little bit of breathing time.
If this leads to a larger discussion about behind-the-scenes content you'd like to see (devs streaming? a podcast? more dev blogs? instagram stories around the office?), I won't be mad - I'd like to hear your ideas there and see where we have bandwidth to do stuff that's a good fit.
Tagged:
Sign in
to comment in this discussion.