ANF Clementine's Alternate Dialogue Lines (SPOILERS for ANF)
So overall choices made in season 1 and 2 barely had an impact on how Clementine acts in ANF as a side character, but there are a few lines here and there that are determined by your season 2 endings and what not.
An example of this is the scene in episode 5 right before crossing the gap using the helicopter rotors when David tells Clem that AJ was a brat and that he feels bad about giving him away. At the end of the conversation Clem's response slightly differs depending on your season 2 ending:
Kenny: "Huh, he was a brat, huh. That goofy little brat... You were trying to take care of him. Sometimes that's not so easy. Reminds of of someone who did the same thing for me... You did the right thing."

Jane: "No one survives by doing what their heart says. They survive by doing what their brain says. If that was his best chance to live - I get it."

Alone: "We're all abandoned, one way or the otehr, eventually. I guess AJ's no different."

Wellington: Clementine: "He was your responsiblity, no matter what." David:"I thought it was best" Clementine: "You thought wrong."
I actualy feel like that particular scenario suited those responses for the most part.
Another example of Clementine acting differently was in the Gabe death scene. I feel like all of the responses suited the endings except for how the Jane ending results in Clementine responding like, "I thought I would always be alone, then I met you... (Kiss)." Why is it the Jane ending that results in a kiss? Is it because Jane banged Luke or something? Jane always stressed to Clementine that it can be dangerous to get too attached and that often it was better to be on your own. The whole Jane ending scenario resulting in a kiss just didn't make sense to me.
Here is a video that shows all of the different responses: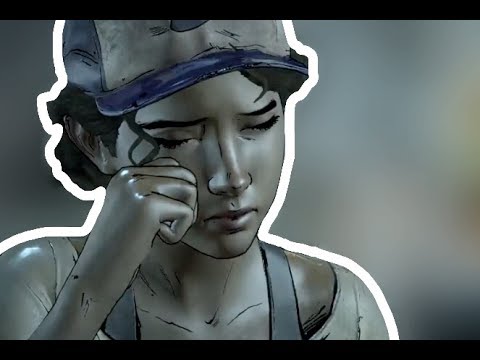 So what did you think of how the past choices corresponded with the slightly alternate lines? How would you have done it differently? Feel free to list the examples that I have missed where Clem's behavior has slight changes based on choices made in past seasons.
Sign in
to comment in this discussion.