Carlos wanted to slap Sarah.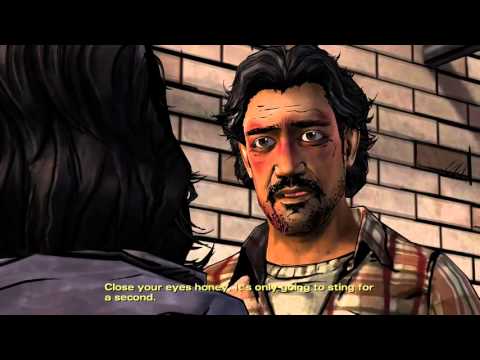 Damn

, I was replaying S2 and good god almighty lol. I don't know why I forgot the furiosity of Carlos's open hand pimp smack to Sarah. He fucking smacked sonic rings out of her. Jesus Christ. He smacked her like a bar fly that owed him money.
Now I know the reasoning people will say "He smacked her hard so the other guy wouldn't smack her even harder" but I really don't think you can smack her harder without sleeping her. This was a fucking man smack. Smacked her full out. Dropped her to the ground like a sack of potatoes.
You know it's bad when the guard and Carver looked at him and were like "Holy shit, you smacked the shit out of her" these dudes know a slap. He slapped her way harder then Carver smacked Clem. The Bass in it. Sounded like taking a bat to a cow's ass. It had a thump to it. He used almost all palm. Smacked her like a prostitute. He cocked that back and winded it up looking for the Mortal Kombat finisher. He charged it up. Closed his eyes building up the special meter. He hit her so hard I bet the group felt the ground shake.
This was hardcore af. I must say.
When Carlos closed his eyes, all he could hear was "Daddy, Daddy, Daddy, daddy, dad, dad, but dad, but daddy, DADDY " And he finally snapped. He had been holding in that open hander for 10 years lol. He just never had it in him to slap her all the years of her being a wussy.
He looked down at her like a old school gangsta. It was at this moment Sarah knew she fucked up.
Do you think their was some blowing off steam in that slap or do you really think he just hit her that hard under order? I feel some conviction in that one.
Sign in
to comment in this discussion.