We're back! and what's up with all the changes?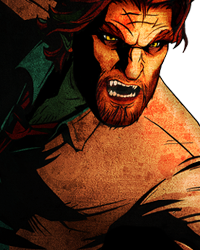 Nikolah
Moderator
Verified
Greetings everyone,
Before I begin, I encourage you all to take a moment, if you haven't already, to read our announcement at https://www.telltale.com/press-release/ and https://www.telltale.com/were-back-but-there-are-changes/
Let me introduce myself, if anyone here comes from the olden days of MMO's you may have seen my name before - although, that was long ago so I doubt it.

These days I am an engineer, and it's been my job to keep the lights on and I've enjoyed it very much.
As you may have noticed, a lot has suddenly changed around here! And many of you have noticed for quite some time little changes, odd things, "strange behavior", some features even working again. Some of these were intended, some not - I apologize for all the "nots".
While my job isn't to be social, or even leave my cave, I do read the forums often and your opinions do matter - it's always been a pulse I could check to make sure those lights weren't starting to flicker.
With the recent changes there may be some issues that went unnoticed. Please take a moment to use the support button and let us know, we have a small team monitoring the support channel and we welcome feedback, bug reports, etc.
One thing I wanted to let everyone know, some categories on this forum had to be archived and made read-only as we cannot continue to support those sections of the forums. I am very sorry for the inconvenience but it could not be avoided. There are also minor layout/style issues on the forums that will be adjusted over the coming days.
And with that, welcome to a new day and a new beginning for Telltale.
Sign in
to comment in this discussion.