Greetings from Monkey Island!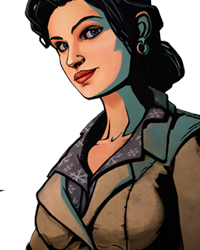 Happy_MOD
Moderator
Verified
"BEHOLD! My undead armies will rise again and overtake ALL iOS devices! We shall rule the App Store once more…oh, wait. The new iOS update won't let me track where you are on the Seven Seas? Damn."
Tales of Monkey Island is BACK, landlubbers! ($14.99 for whole season)
If you're hanging out here in the forums, we're going to take a wild guess that you might've played the game at one point or another. If you've already got in on PC, enjoy! If you previously plundered the adventure on your iPhone, check the iOS App Store, you are able to jump back in right now.
And if you're having any issues, just drop our support team a line (hit the blue button on Telltale.com) and we'll get you sorted.
This is all a part of our ongoing effort to get the games we still have rights to back out on digital store. If you want to learn more about what games we still have the rights to, check here on the Telltale site: Player Support – Telltale Games
Thanks to all of you here for hanging with us – and for being fans! Because, frankly, we're fans as well.
Tagged:
Sign in
to comment in this discussion.