New Telltale, Updated Forum Rules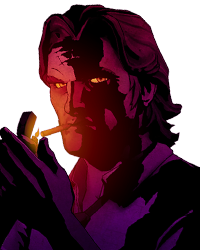 Blind Sniper
Moderator
Hey guys! With Telltale being revived in 2019, they've been rebuilding the studio and hiring new staff. Over the past few weeks, we volunteer community moderators have been in touch with the new Community Manager of Telltale Games! They ran by some proposed rule/guideline updates, and we gave some brief feedback and some thumbs up.
Some stuff is expanded upon, other things are condensed or removed for brevity, but the overall gist is the same. Feel free to give the updated guidelines a read.
The new Community Manager wrote a short blurb about the rule changes, which we are going to share on their behalf...
---
New Telltale, Updated Forum Rules

Here's the deal: The Telltale forums are an amazing legacy. They've been around since the early days of the original Telltale Games and we intentionally kept 'em running since the original company shut down in 2018. Of course, if you're still here, you already know all this!

Telltale is back - and right now, the company is small and scrappy. As part of that commitment to the Telltale legacy, we very much want to keep these forums up-and-running. That, however, is largely dependent upon you -- the folks here.

Policing these forums is done largely through the amazing work of volunteers [pause for round of applause] and the goodwill we all share.

We are formally updating policies below - nothing crazy, just some common sense stuff - and we will have a few deputized moderators here to enforce it. Our sincerest hope is that everyone here continues being the awesome people they are, posting for the right reasons (and with the right attitude).

So, with that out of the way, here's the updated forum rules...

https://community.telltale.com/discussion/50764/forum-guidelines-updated-january-27th-2022
---
On the forums, we've seen people anticipating new information from Telltale since the studio re-opened. With The Expanse being announced at last year's Game Awards, ongoing progress for The Wolf Among Us: Season 2, and Telltale having a new Community Manager, it's definitely been an interesting few weeks of events for the Telltale community!
If you want to wave hello, the new Community Manager is currently active over on Twitter.
Sign in
to comment in this discussion.