Guns! Guns! Guns!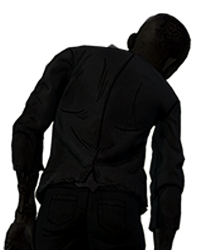 Cosmic_Boy
Banned
Throughout all three installments to the series there has always been a small number of guns that appear almost everywhere. In S1 there were 8 guns, in S2 there were 9 guns and a crossbow, and in ANF there were 8 guns as well. I know, I know, this isn't Call of Duty but still, the same lackluster weapons are re-used a bunch of times by many different characters. I'm no weapons expert, but I have seen a variety of nice looking guns, and was thinking that it would be nice to see a bunch newer ones in the game. What guns would you like to see make an appearance in The Final Season?
Links to the guns that appear in the games are below
imfdb.org/wiki/Walking_Dead:Season_1,_The(VG)
imfdb.org/wiki/Walking_Dead:Season_2,_The(VG)
Tagged:
Sign in
to comment in this discussion.