What if Jane, Christa, and Rebecca had their babies, but left the responsibility all to Clementine?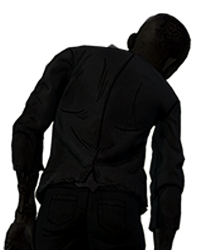 Cosmic_Boy
Banned
So here's how I picture it:
Christa has her baby, and names it Christian/Omira(or whatever

). Everything plays out the same as it would originally, up until Clementine sees Christa being ambushed by the thugs, grabs the kid and runs. Rather than running into the dog, she runs straight into Luke and Uncle Pete, where they take her and the baby back to their cabin. Skipping a few episodes up to when Rebecca has Alvin Jr, the group realizes things will get even harder with two babies, but owns up to it. When it's only Jane, Clementine, AJ, and Christa's baby left in season 3, Jane reveals to Clementine that she's pregnant, leaving Clementine in shock. They realize that they can't afford to take care of 3 babies all at once, so decide whether to give up Jane's. Realizing that they don't have the faintest idea on how to go about preforming an abortion, Jane goes on with the pregnancy, realizing that things will only get worse. Unfortunately, Jane dies the same way Rebecca did, and now has left it all to Clem to take care of all 3 babies by herself. What do you think Clem's next move would've been? Do you think she'd lose one of them or maybe all of them before running into the new frontier? What if David took all three of them, even though AJ was the only one who got sick? Do you think Clementine would 3x more ruthless?
Sign in
to comment in this discussion.