If you could prevent the death of any dead character, who would you have kept?
Throughout the series, it seems like every episode gives you a new handful of people who die. And among the dozens of memorable characters who die, some are harder to swallow than others. Some are disposable or people to loathe and want to die like Larry, But out of all the deaths in the series, which one do you wish never happened plot wise or just personal preference wise and which dead character do you wish lived on for at least the end of their season or maybe up until now?
Here is my top 5 of characters I wish had longer runs.
Carly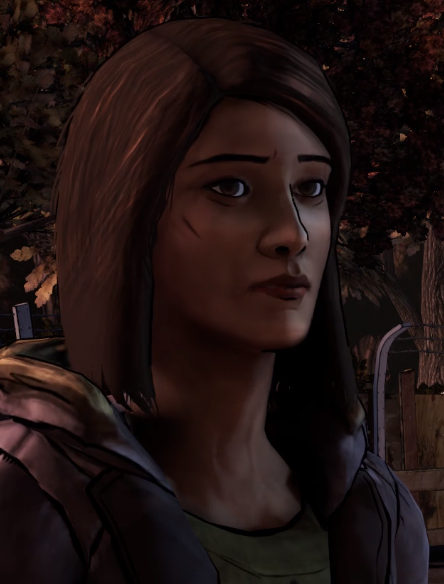 Carly is the tippity top of this list for me. In my first playthrough of season 1, Carly provided a harsh reality of the Zombie apoclypse and the unpredictable nature of Telltales story telling and a wake up call to not trust anyone, get attatched to anyone and to be on that emotional roller coaster at all times that got me hooked on the franchise.
I pick Carly because plot wise I had so many ideas of where the plot was going to go with her, and when she died it left all them lanes to die. And she was so awesome as a whole, and to die so quick in the series was kinda sad for me. I was beyond shipping Carly with Lee. Especially after she kisses his neck at the Motor Inn. It just made sense for Clem to have a mommy role, Lee to move on from his wife and to start a new, and for them to rebuild. Make a family. Maybe interacial syblings for Clem. But it was all taken with just one random, out of the blue gun shot to the head by that Skitzo bitch Lilly with her manic depreasant father. She took away apocolypse wifey lol.
Katja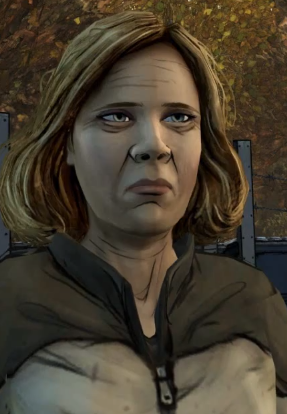 Part of me wants Katja to have lived but I think the story unraveled truly beautifully with Kenny being the emotional wreck he was as sad as that is to say. I think the story telling was great. But I just find it so spineless for her to leave Kenny alone in a cold dark world. as if it never crossed her mind the bourdon he'd have to bare. I love Kenny, and respect him so to see him have to go at losing his whole family in the blink of an eye was tough.
I think Plot wise having Katja not take herself would have been a way to rebuild after Duck's death and maybe Kenny could have survived until season 4. But I do think the story played well the way it did.
Mariana
Mariana is one that goes without saying and many people miss her and wish she had more of a story to unfold. It does drive the hatred of that prick Badger even more but I wish I could have seen her bond with Gabe and Clementine more. The character had a lot of potential, and in season 4 could have even provided a potential Lesbian love interest for Clem lol.
Lee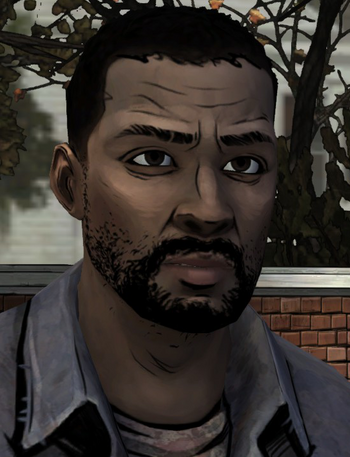 Of course Lee, although I do think his death was essential to Clem becoming the main role star of the franchise we see now, I just can't not put Lee on this list lol. Lee living into season 2 would have been amazing. I can imagine how so many things would have transpired differently. Lee had leadership qualities, loyalty to Clem that would never waver. I think he would have gotten a lot of the situations clem faced done much smoother and with less casualties. Lee was epic like that.

Alvin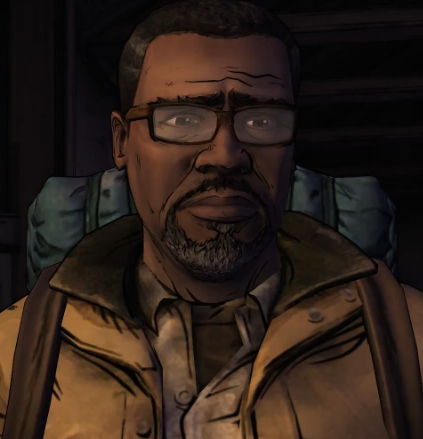 I would put Kenny, but technically he didn't die because I chose Jane to die because I hated that bitch lol. And Alvin was truly a cool guy, and would have been an amazing father for AJ. Him sacraficing himself for Clem was awesome and he was always very level headed and reasonable which is great in a zombie apoclypse.
What 5 characters do you wish had more of a run or didn't die as soon as they did?
Sign in
to comment in this discussion.