What did Louis mean by...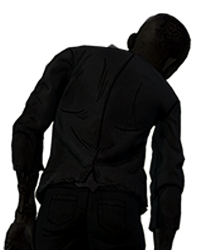 LaFlameSaurus
Banned
So im feelin really stupid rn,since i been meditatin for hours trynna understand wtf did this Louis line mean
yall smart mfs help me understand
So clem gives aj his gun
Louis says he a lil kid
Then clem says he a lil kid who can shoot
the she asks "u dont know any others?" talkin about what? kids? Guns?
Then Louis says
There is one,But ur armed
ONE WHAT?
GODS? GUNS? KIDS? SONGS? KINGS?

so...wtf does that mean? there is one what? Song? kid who can shoot? who? and but ur armed? fuck that mean? that she like ehm armed,ok armed,so...ehmm..that mean she can like...,not religious,so the other god hes talkin about? ...so...,so he was like,ehm talkin about like,kids who can sing?..wait,what??...WTF?
yeah this a "deep discussion" imma use that tag for this mf
Sign in
to comment in this discussion.