I Really Don't Like The Way They Made Clementine Look In TFS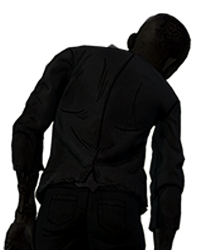 Dex-Starr
Banned
If they were going for a more matured look, this wasn't it. She doesn't look any older than she did in ANF. Not only that, but her skin tone is way off by like a lot. I know S1 and S2 clem had lighter complexions that are closer to TFS Clementine, but if ANF is canon, there's no real reason why she she should look as bright as she does. Reverse tanning doesn't exist. Aside from skin tones, her overall appearance in ANF and TFS don't transition well. It's almost like when actresses in TV and movies get replaced by someone who looks somewhat like the old actress, but not enough to not notice the swap.
I think they should've just done a copy-and-paste with a few minor buffs to her in TFS at most.
Lee still looks the same since S1, only difference is he looks more realistic and has a more fleshier skin tone with better textures.


That said, they easily could've pulled off Clementine's look from ANF in TFS. Why they didn't do so is beyond me because she doesn't look any better, thats for sure. Let me know what you think
Tagged:
Sign in
to comment in this discussion.