The Official "Give Poogers an Internship at New Telltale" Thread - By Poogers
Hello all Epic Telltale Gamers.
It is I, Poogers, and I'm here to inform you on why you should start a campaign for me (Poogers) to be given an internship at Telltale Games.
About Me:
I have been an active member of this community for over 5 years now. I have played Telltale games since 2013 and have followed their progress ever since. You all know me and I all know you, but I know yall know me for the memes that I provide.
Reasons why I should be given an internship:
I need Rhys socks and if opportunity allows I may have higher chance if things play out correctly
I understand Telltale's formula and inner workings
I have skills in editing, directing, writing, and cinematography
I have minor skills in animation and game design
It would be funny that if hired that I can comment on this post saying "Hey it worked" when my profile is listed as Telltale Staff and everyone would laugh and then get on with their day
Please
What you can do:
I need your help for this movement. Show your support, our cause shall be heard. This is clearly our utmost most important thing that must be accomplished in the Telltale Community! This is what you can do:
"Yeah give Poogers an internship! I think he has good ideas!"
"Give him a shot, man! Give him an interview or something, huh!?"
Suggest I should be hired
Never say anything bad about me (Important)
And there we have it fellas. Let's make it happen Gamers.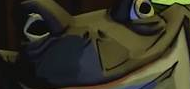 Sign in
to comment in this discussion.