Season 2 Episode 5 Waiting Thread - Rated by NZ and Aus, Releasing Dec 19th, Trailer Out Now
dojo32161
Moderator
Please use this thread for discussion about game release dates and/or discussion about the wait for the next episode. Thanks!
---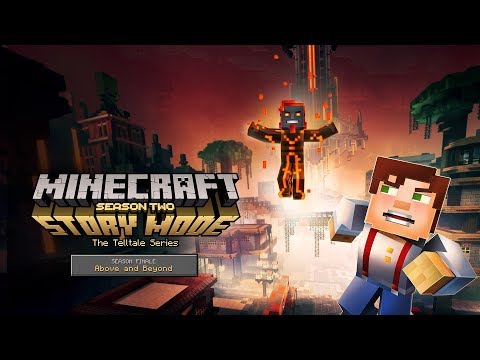 ---
News
December 14th
December 13th
December 12th
December 8th
November 23rd
November 22nd
November 18th
November 17th
November 15th
---
Please try to stick to genuine, on topic posts. This thread is meant for fans of both Minecraft and Telltale to wait for the game. Thanks!
---
Discussion of spoilers from past episodes is okay, but please do not discuss story spoilers (or share videos) relevant to this particular episode inside its own Waiting Thread - Episode Waiting Threads are meant to be spoiler free discussions where people can follow news updates and see if an episode is out yet.
Be respectful of personal boundaries towards Telltale Staff members (past and present). Keep all game discussions focused on the content and not the creators. Avoid posting social media content from staff members that is not related to official and intentional game promotion. Please note that most staff members cannot directly comment on future episode release dates, upcoming episode spoilers, etc.
Tagged:
Sign in
to comment in this discussion.