The definitive A.J/Marlon thread/Poll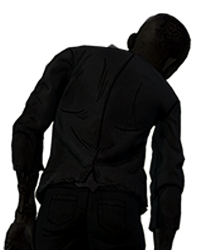 LaFlameSaurus
Banned
So i decided to post dis since there are like 100 different threads both about this and not about this but that still talk about this
without really goin anywhere
Initially i decided to just stop talkin about it but then i saw people started talkin about it even in unrelated threads!
So I was like BRUH...
This aint even standard thread more of a "Let's all agree and then stfu" type thread,THIS A PSA!,i even made a nice poll for u guys to vote in after u read thru this
(https://www.strawpoll.me/16309080)
I will basically bring together the main points from different threads,summarize em,and just overall state the FACTS!
so yall can stop trippin bout this stupid ass shit
Before i start i would also like to thank users that be preachin in them threads,with their amazing writin skills
LET THEM FACTS BEGIN!
1-AJ is a psycho/needs to be killed
AJ doesnt need to be killed and hes not a psycho,he was just born in the apocalypse so his ideas or morality are different to those of a normal person,he doesnt need to be killed for that,Clem just needs to b doin her damn job by teachin him what is right/wrong and how the world used to work before,thats like,the main point of this season
Instead of takin a normal kid and teachin him how to survive like in S1,u take a survivor/piece of shit kid and teach him how shit should work
2-AJ did the right thing!
Hell naw,that would be str8 up fax,had he shot Marlon when he was talkin shit/wavin the gun around,but he didnt,he shot him like 10 minutes after he dropped his gun,surrendered,started crying like a bitch and determinantly Tenn,Louis and even Clem did sort of forgive him,so this aint fax,bruh!
Now,it can be justified with his education/environment all that shit,its still wrong! his actions are wrong! he might not be aware of how wrong it is,so you shouldnt kill him/beat the shit out of him but you should still tell him what he did is wrong
I made another poll for this one,vote here
(https://www.strawpoll.me/16309107)
3-Marlon wasnt that bad!
100! This is FAX! he wasnt 100% evil trash,you are free to hate him for what he did,however its quite obvious he didnt do what he did with evil intentions,givin the twins away was a stupid ass idea made because hes a coward/pusy mullet headed ass kid,and killing Brody was obviously an accident,done out of anger in the moment,with immediate regret after,he either had multiple oscars befor the apocalypse started or he felt legitimately sorry/guilty for what he did,but just like Clem said (well can say dependin on wat u choose)
"He made a mistake,was in a tight spot (and shit,im not writin EXACTLY what she said) that doesnt mean he shouldnt pay for it"
Maybe not by executin him when hes unarmed,just an idea,tho
He did some really bad stuff but its hard not to feel bad for his mullet ass,Clem seems to sort of agree too


FINAL FAX!
No,he doesnt need to b killed
Yes,u can justify what he did with his age/when he was born
No,he didnt do the right thing,its stll wrong
Yes,u can defend Marlon
(https://www.strawpoll.me/16309107)
I know it seems like not the best idea to make a new thread so that less people talk about it,but if i just state the FAX! here,then u wont have to argue runnin around in circles with the same 2 shitty arguments over and over in a billion different threads,some of which are not even about this
(https://www.strawpoll.me/16309080)
Tagged:
Sign in
to comment in this discussion.