Episode 403 Waiting Thread - Releasing Jan 15th, New Trailer, Rated by Australia
dojo32161
Moderator
Episode 3 Release Date Discussion
---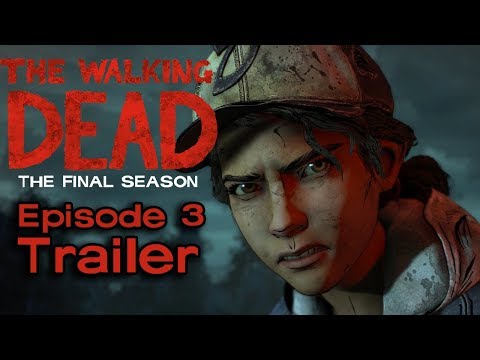 ---
Need help or Support? Contact Skybound Games' Support Team via email for Support assistance.
UPDATE - January 3rd, 2019: As of January 2019, (post-Telltale company closure), Skybound Games will be handling Support inquiries. Contact the Skybound Support Team via email at help@skybound.com
Telltale's old Support pages for "The Final Season" (or older Telltale titles) are still currently up on the Support section, but Telltale Support is no longer updating Support pages or taking tickets/emails as of the September 2018 Company Closure, so please contact Skybound Games' Support Team if you need direct assistance. Thanks!
---
News
---
Notable News Update - Skybound Games are now resuming work on The Final Season
November 19th, 2018
Thank you for your patience while we worked with Telltale to take control of TELLTALE'S THE WALKING DEAD. It's been a ton of work logistically and legally to get us to a place where we're able to roll up our sleeves and get to the actual work. After Telltale shut its doors, the game was, unfortunately, unable to be worked on and hence the release dates of Episodes 3 and 4 have been delayed. But, we're excited to let you know that many of the talented, passionate team members who originally worked on the game are resuming development efforts today!

Soon, we will be announcing release dates for the two remaining episodes. It's likely that previous seasons of the game may be unavailable to purchase for a few days as we transition—but don't panic!—we'll have everything back online ASAP. If you already purchased Season Four, you will NOT have to pay again; future episodes will be available to download as soon as they are released via your original point of purchase.

Please continue to check back here on our Skybound site for future updates on the game!
---
Be respectful of personal boundaries towards Telltale and Skybound Staff members (past and present). Keep all game discussions focused on the content and not the creators. Avoid posting social media content from staff members that is not related to official and intentional game promotion. Please note that most staff members cannot directly comment on future episode release dates, upcoming episode spoilers, etc.
Tagged:
Sign in
to comment in this discussion.