GOTG Episode 5 Waiting Thread - Rated by Aus and NZ, Releasing Nov 7th, Trailer Out Now
InGen_Nate_Kenny
Moderator
Please use this thread for discussion about game release dates and/or discussion about the wait for the next episode. Thanks!
---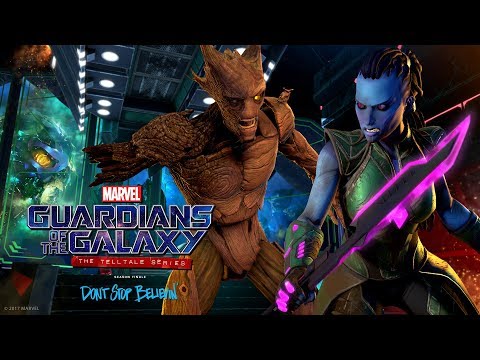 ---
Release Dates
PC - November 7th
Playstation 4 - November 7th
Xbox One - November 7th
iOS - November 7th
Android - November 7th
---
News
November 1st
October 19th
October 16th:
Update on Marvel website:

Marvel.com: There's just one episode remaining, what can you tell us about the upcoming finale? Is there any one part of the story's conclusion that you're most excited to share with players?
Justin Lambros: I couldn't be more excited about the final episode. The team building it worked on the early episodes of the project, so they're carrying a lot of passion and knowledge for what's come before in the series. It's a very complex, branched episode that really aims to pay off on the character choices and consequences from the series in a big way. And without spoiling anything, I'm most excited about how we've kept the big final choice that we had planned from the early stages of pre-production and also added some more branched content and new moments that we didn't even conceive of at the earliest points. So, I'm hoping that whatever content the players get, they feel a strong emotional attachment to what they've decided for these characters, and, hopefully they get to save the galaxy as well.
---
Pass some time and get to know the Telltale Community! While you are waiting for the episode, why not pass some time by getting to know the Telltale Community?
---
Discussion of spoilers from past episodes is okay, but please do not discuss story spoilers (or share videos) relevant to this particular episode inside its own Waiting Thread - Episode Waiting Threads are meant to be spoiler free discussions where people can follow news updates and see if an episode is out yet.
Be respectful of personal boundaries towards Telltale Staff members (past and present). Keep all game discussions focused on the content and not the creators. Avoid posting social media content from staff members that is not related to official and intentional game promotion. Please note that most staff members cannot directly comment on future episode release dates, upcoming episode spoilers, etc.
Tagged:
Sign in
to comment in this discussion.