AMA with Creative Director Kent Mudle [AMA over; answers posted from mostlypoptarts' account]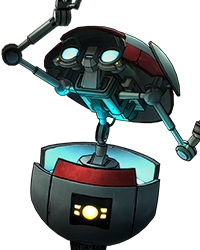 mostlypoptarts
Moderator
Former Telltale Staff
Hey y'all,
The Walking Dead: The Final Season's Creative Director Kent Mudle will be joining us for an AMA this Wednesday, July 25 from 11am-12pm PT.
He's a busy man, being Creative Director of a game and all, so start leaving your questions below so we can get to answering them right away on Wednesday!
Some pro-tips for good questions:
1. Keep them short and simple. We're going to try and answer a lot, so the shorter they are, the better! (Although we'll still answer a really good long question, obviously.)
2. Avoid questions that just ask for spoilers. We obviously can't talk about them.


3. Upvote your favorite questions so we can easily see which ones you care about the most!
4. Include anything that could be a spoiler in a spoiler tag, but include context outside of the spoiler for what it talks about (the teaser, the 15 minutes of gameplay, etc.). This way everyone can participate!
5. And, of course, make sure your post follows the forum guidelines.
Thanks in advance for a respectful, informative, and fun AMA! See you on Wednesday.
Tagged:
This discussion has been closed.