Game of Thrones Season 2 Announced (Future news will be found at the new Pre-Season news thread)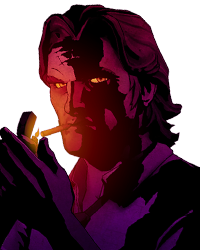 Blind Sniper
Moderator
Game of Thrones: Season 2 Announced!
---
Update March 15th 2016:
[This was formerly the Season 2 Waiting Thread, but now it's for general discussion.]
This thread is now just a general discussion thread for the announcement of Season 2 instead of a waiting thread. This thread is still open, but now, you guys can just discuss the game in general. Since this is not a waiting thread, you guys are more than welcome (and encouraged) to make your own threads for news updates until we make a waiting thread for Season 2 Episode 1. Future news updates will be posted in the Pre-Season news thread.
---
News:
November 20th 2015
November 19th 2015
November 18th 2015:
---
Sign in
to comment in this discussion.