The Walking Dead: A New Frontier - "Thicker Than Water" - AMA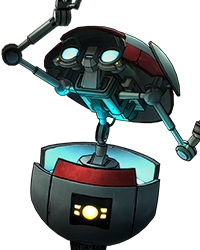 mostlypoptarts
Moderator
Former Telltale Staff
Hello, TWD fans!
Today from 3-4pm PT (that's 6-7pm ET), we will be hosting an AMA right here on the forums!
Joining us will be:
Alyssa_TTG - Creative Director
C Schroyer - Lead Designer, "Thicker than Water"
AdamWritesVideoGames - Season Writer & Lead Writer, "From the Gallows"
Start leaving your Q's down below for some A's later today!
...And if you need to re-familiarize yourself with our forum guidelines, you can do so here.
EDIT: Okay, Chris, Alyssa, and Adam have to go back to making games! They might pop in here later to answer more questions, but I can't make any promises since they are very busy folk. Thanks everyone for your time! This was fun and we should do it again

Tagged:
This discussion has been closed.