The Walking Dead: A New Frontier - Spoiler-friendly AMA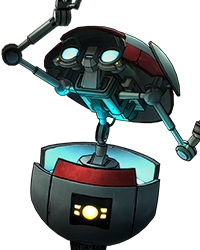 mostlypoptarts
Moderator
Former Telltale Staff
Spoiler Warning! Season Spoilers below!
It's that time again!
Next week, I'll be hosting an AMA right here in this very thread featuring @AdamWritesVideoGames and @Alyssa_TTG giving you all the lowdown on The Walking Dead: A New Frontier.
Feel free to get as spoilery as you want through the final episode of A New Frontier. For example, we can't answer any questions about what "Clementine's story will continue" means. Just getting that out of the way now before this thread explodes with the only spoiler we can't talk about.

Before you leave a question below for Adam and Alyssa, please re-familiarize yourself with our forum guidelines.
We'll be online on Tuesday to get some A's for your Q's! Happy weekend!
EDIT: Alyssa and Adam's AMA is now over!! They have to go back to making games and stuff... you know how it is. They may pop back in from time to answer more questions (maybe even a couple later today!), but I can't guarantee anything now that I don't have them in a meeting room together :P Thanks, everyone, for your questions! See you around on the boards

Tagged:
This discussion has been closed.