E1 Release Discussion:PC/Mac/PSN/XBLA/iOS/Kindle/Android out now;Vita/PS4/XOne:Nov 4 NA/Nov 7 EU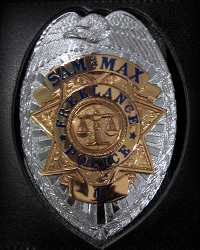 Vainamoinen
Moderator
Release Dates
October 11, 2013: PC and XBLA on Xbox 360
October 14, 2013: Mac
October 15, 2013: PSN on PlayStation 3
December 4, 2013: iOS on iTunes App Store
June 2, 2014: Kindle Fire/Fire TV
October 30, 2014: Android on Google Play
November 4, 2014: PlayStation Vita/PlayStation 4/Xbox One (NA)
November 7, 2014: PlayStation Vita/PlayStation 4/Xbox One (EU)
TELLTALE / PUZZLEBOX UPDATE 6:15 PM PST: The PC and Mac version of Episode 1: Faith is now available to download from the My Games section of your profile page (for anyone who ordered The Wolf Among Us from the Telltale online store, or from an outlet that gave you a redeem code for this site).


As a special thank you to those who've been waiting for this today, Telltale has sent a bonus Steam code to the email attached to their Telltale Games account.
MOD EDIT October 15, 2013 12:14 PM PST:
Steam code update: The Steam codes have been sent to everyone who had The Wolf Among Us in their Telltale account on release day. If you ordered the game from Telltale or redeemed a code from an outlet that gives you a Telltale store code on or before October 11, 2013, and did not receive a Steam code, send an e-mail to support@telltalegames.com


MOD EDIT 11:13 PM PST: The Steam version is live. The Telltale Store will need a bit longer this time. A faulty build was available for 10 minutes from the Telltale Store - do not attempt to install this version!


Notes from Telltale/puzzlebox: Someone got excited and hit the go button for the Telltale site download a little too early this morning, and for a period of about 10 minutes people were able to download something that's not the final build. If you have that file, you should uninstall it and delete the download - there'll be a fresh, working download later this afternoon (US west coast time). Thanks SO MUCH for your patience guys!
MOD EDIT October 14, 2013 6:51 PM PST:
Mac update: The Mac version of Episode 1 is now live on Steam and the Telltale website.
Original post:
The day has arrived!
...the day, but maybe not the hour.
Xbox Live has its usual update schedule, it's a bit different with Steam and the Telltale Store. These two try to release next to simultaneously... it doesn't always work out with five stars.

The Telltale Store version will go live today during Telltale's business hours (9AM-5PM). They're in California, so mind that especially when you've bought the game from a European country!
Here's a clock that shows the relevant time.
Time of day in California
Have an exciting release day - I know I will (and I'm waiting with the European crowd

). Ask away if something's unclear, there are a whole lot of experienced Telltale fans around who might know an answer.
Sign in
to comment in this discussion.